We'd love to meet up!
We'd love to connect with our fans (and potential future fans) in the Golden City. If you'd like to meet up with us and try out an SBU, then this is your chance! We're also taking suggestions for places to stop by and grab good food, good beer, or good atmosphere. Tweet us @focusdesigns and use #SBUinSF2014 We'll do our best to connect with ya!
When and where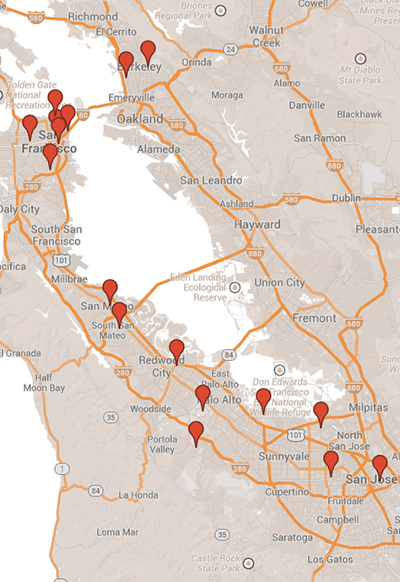 We will be riding all over the Golden City using the BART system and our SBUs!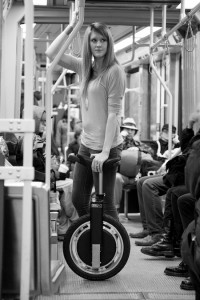 Why SBU?
If you live in a big city then you know how important it is to use public transportation.
The problem: Public transportation is not as convenient as it could be for many people. The metro systems have predetermined stops and often you spend a great deal of time walking to and from those stops. Many times bicycles and other Light Electric Vehicles are not allowed.
The solution: The SBU provides the first and the last mile of your commute. It is so portable that you can work fluidly with public transportation. Need proof? Join us on the tour and see how we use it!
Highlights
Thursday (8-28)
Meet Dan Garcia, CS professor at UC Berkeley. Unbeknownst to us, Dan also has the personal tagline of "Full Frontal Nerdity"! He's a long-time customer of ours and we enjoyed a tour of the campus chatting over his user experience with the SBU. He gives us 5 out of 5! 

Later that night we hooked up with the SF Motorcycle Club. These guys picked it up quickly; many were riding in 5 minutes or less!
Wednesday (8-27)
We met Dave, a leather worker near our hotel. After a 10 minute test ride he said my favorite quote, "Hey, can I give you my REAL email address now?"

Visiting the Twitter campus was epic! Free (really good) food and lots of under-the-desk space to store your SBU. Outside of their HQ there is a "bike counter". We rode by twice since we only had one wheel.
Tuesday (8-26)